Placements that drive results.
We're data-driven and here for the long haul. We show it by matching you with the most valuable resource there is: people who advance your company forward.
Our employees on assignment have an unmatched average tenure of 7.8 years. More than just experts in recruiting, we're masters of bridging sustainable relationships.
We pursue passive
talent deliberately.
We take our time in sourcing the best and brightest candidates in the market – even if they're passive candidates.
1
Live Order
We'll thoughtfully curate a job description to ensure we attract the right fit and post the position to all available resources while simultaneously beginning the search for both active and passive candidates.
2
Proactive Sourcing
Using extensive and innovative sourcing tools, we conduct complex searches to draw out ideal candidates, both active and passive. Our recruiters don't wait for applications!
3
Candidate Pre-screening
ACS considers all candidates through online job boards and our website and responds to all applications. Our team begins evaluating all candidates' relevant skills and experience, so we can narrow down our top choices that are aligned with the client's criteria. During this time, candidate EEO information is requested and collected - ACS is OFCCP compliant.
4
In-depth Interview
Our team will initiate behavioral-based interviews (motivators, expectations and career aspirations) to assess how many of the candidate's skills translate to our client's role and determine the candidate's fit. During this time, we will also discuss the candidate's current job search status and salary requirements. If the candidate is aligned, we will then submit the candidate to the client for review and determine the client's interest. We then share the client's feedback with the candidate and arrange the next steps as applicable.
5
Qualified & Submitted
After evaluations, we analyze findings, compare candidates, and then present the most qualified and capable candidates for the role. In the process, we will determine the client's interest and convey the application result to the candidate and initiate the next steps as applicable.
6
Final Interviews
The client's dedicated ACS Staffing Manager will assist the client to develop and implement an evaluation process for final candidate selection if needed. We will also coordinate virtual and/or onsite interviews at the client's facilities and will conduct reference checks.
7
Hiring
ACS will work with the client to extend an offer and arrange onboarding. Our team will support and assist in coordinating candidate orientation and any additional pre-employment requirements required by the client.
8
Performance
ACS will participate in quarterly and annual business reviews as requested by the client. We strive for performance excellence and will make it a point to use the feedback received to improve future processes and service delivery.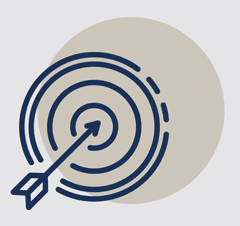 We meticulously select and vet
candidates by screening them for knowledge, skills and experience. This is how we successfully place people who stay long-term and consistently deliver.
We are financially stable. In fact, our bi-weekly payroll is self-funded.
We actively listen and understand the needs of every hiring manager we meet. With ACS, you'll work with people who get you.
We can handle any amount of red
tape or bureaucracy, and customize
our service to fit your needs.
We have a vast network of
active and passive candidates around the country who are exclusively working with us.
We conduct nationwide
recruitments and work with companies to staff positions across the country.
Proven quality.
Consistently.
"They are extremely professional. Great
communicators and have delivered
qualified staffing every time."
— Dave K.
Government Agency
Our submitted candidates
are sent through to the next
step 87% of the time.
You've come to the right place.
If you're looking for specialized and skilled people who won't just stay but will help your organization with continuous improvement and growth, then look no further! The people we place do some of the most complex and vital work there is.
Our client base spans the country.
We support clients from across the country;
spanning from the west coast to the east
coast and in between.
Kevin K. 
Always in touch with me. Provides excellent service and communication.
Kevin K. 
Multidisciplinary Engineering Firm 
Mark S.
Persistently asking questions about the role/position we were seeking to fill, to bring clearer and clearer focus on what the right combination of candidates' education, work experience to date, professional skills, and job and industry knowledge help identify the better/best candidates to pursue.
Mark S.
Global Manufacturer in the Semiconductor Industry
Fiona M.
I have had a great experience. Working with Ann has been a pleasure.
Fiona M.
Multidisciplinary Engineering Firm
Dan L.
Ann Jones has been my primary contact with ACS, she has been awesome to work with. She sets and manages expectations well, quick to provide help and support, always open to have a conversation and work through things as needed. She always looks for ways that she can help me be more successful, providing information, support, talking through questions and issues. Working with her has been a huge help to me in my position but has also been a blessing personally as well.
Dan L.
National Engineering Consulting Firm
Dean R.
It's hard to find people and the ACS team goes above and beyond. That said, they are fair about setting expectations.
Dean R.
Technology and Services Company
Kate M.
Great and quality people have been provided - they quickly become part of the team and community.
Kate M.
Government Agency
Dave K.
Ann Jones is extremely professional. A great communicator and has delivered qualified staffing every time.
Dave K.
Government Agency
Kellie L.
I've had all positive interactions with ACS and they are also very responsive.
Kellie L.
National Engineering Design Firm
Ann J. 
Always accountable and amazing to work with.
Ann J. 
Government Agency
Heather P.
We have been working with Ann. She is knowledgeable and transparent on the challenges of recruiting in the AEC space.
Heather P.
Multidisciplinary Engineering Firm
Robert F.
Ann and her team have done a great job in providing qualified candidates for our business.
Robert F.
Technology and Services Company
Gina R.
We have worked with Ann for several years and she does a great job finding talent.
Gina R.
Technology and Services Company
Scott C.
We use recruiters that we have a strong and trusted relationship with. We are working towards this with ACS.
Scott C.
Global Manufacturer in the Semiconductor Industry
Alan M.
My experience with ACS, and Ann in particular, has been great.
Alan M.
Global Advertising Agency
Michael K.
Customer service and communication has been excellent.
Michael K.
Government Agency
Build a team made up of the best and the brightest
Here are 11 questions asked for Project Managers and how you can tailor your answers to highlight your expertise, experiences, and business acumen. 
Asking for a raise is never easy. Learn how you can improve your pay, ensuring that it reflects your current market value and contributions.
Maximize your career advancement and boost your expertise with ACS Professional Staffing. Learn what career path suits your skill, experience, and knowledge.